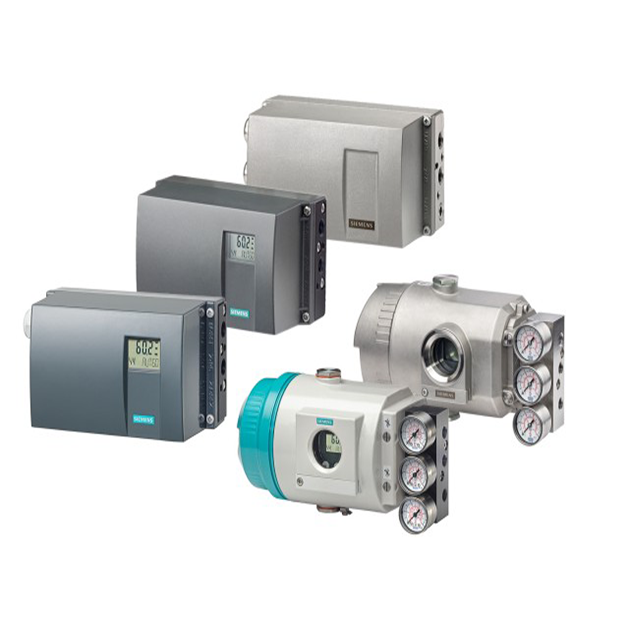 Valve World Asia is the ultimate destination for industry professionals who are passionate about valves and their applications. From manufacturers to end-users, this event brings together experts from all over the world to connect, learn, and explore the latest innovations in valve technology. Whether you're a seasoned veteran or just starting out in the field, Valve World Asia offers an unparalleled opportunity to network with like-minded individuals and discover new solutions that can help your business thrive. In this blog post, we'll take a closer look at what makes Valve World Asia such a must-attend event for anyone involved in valves, as well as how you can register to join us at this year's conference. So grab your notebook and get ready to dive into everything that Valve World Asia has to offer!
What is Valve World Asia?
Valve World Asia is a biennial conference and exhibition that focuses on the latest developments in valve technology. This event brings together professionals from all over the world who are involved in manufacturing, distributing, purchasing or using valves for different applications.
At Valve World Asia, attendees can expect to see an extensive range of products and services that cater to their needs. From valve components and systems to software solutions and engineering services- everything related to valves will be at display.
In addition to showcasing these innovations, Valve World Asia also provides an interactive platform for networking with experts within this industry. Attendees have unique opportunities to connect with peers from different backgrounds which helps them gain valuable insights into current trends and future possibilities.
The event is organized by KCI Publishing BV – a well-known name among those involved in industrial trade shows worldwide. The conference program features keynote speeches from distinguished thought leaders as well as technical presentations on topics covering innovative design & engineering of valves, materials selection & testing methodologies etc.
With more than 200 exhibitors expected at the upcoming edition of Valve World Asia along with several technical seminars held simultaneously - this conference promises unparalleled learning opportunities for anyone interested in expanding their knowledge base about valves!
The Different Types of Valves
Valves are essential components in industrial processes, as they regulate the flow of fluids and gases. There are several types of valves available on the market, each designed for specific applications.
One common type is the ball valve, which has a spherical closure unit that rotates to control fluid or gas flow. Another popular type is the gate valve, which uses a wedge-shaped gate to block or allow fluid passage.
The butterfly valve features a disc-shaped closing mechanism that pivots around an axis to open and close the flow path. Meanwhile, globe valves use a movable disk inside a stationary ring to adjust fluid pressure.
For high-pressure applications, needle valves are preferable due to their fine-tuning capabilities. And diaphragm valves use flexible membranes instead of traditional sealing materials.
Each type of valve offers unique benefits depending on its intended application. Familiarizing oneself with these different types can lead to more efficient operations and better decision-making when selecting equipment for various industrial needs.
Why Valve World Asia is the Ultimate Destination for Industry Professionals
Valve World Asia is the ultimate destination for industry professionals due to its wide range of opportunities and benefits. As one of the largest valve exhibitions in the world, Valve World Asia offers an unparalleled platform for networking and knowledge sharing.
Firstly, Valve World Asia brings together industry experts from all over the world under one roof. It provides a unique opportunity to interact with peers and learn about new technologies, innovations, and best practices through informative seminars and workshops.
Secondly, attendees can explore different types of valves used in various industries such as oil & gas, chemical processing plants or power generation. They can gain insights into how these valves work and how to make informed decisions when purchasing them.
Thirdly, exhibitors at Valve World Asia showcase their latest products which offer solutions that improve production efficiency while reducing costs. Moreover, visitors have a chance to see live demonstrations of these products on display.
Lastly but not least important; attending Valve World Asia presents excellent business development opportunities with key players in the global valve market. In summary; attending this exhibition offers valuable knowledge exchange opportunities that benefit both individuals' professional growth as well as companies' bottom line performance.
What to Expect at Valve World Asia
Valve World Asia is the ultimate destination for industry professionals who want to learn about valves and their applications. The event will feature a wide range of exhibits from leading valve manufacturers, distributors, and service providers.
At Valve World Asia, attendees can expect to learn about the latest advancements in valve technology through informative presentations delivered by industry experts. These presentations will cover topics such as safety regulations, environmental standards, and emerging trends in the valve market.
Furthermore, visitors can also participate in various networking opportunities throughout the conference. This includes meeting with other industry leaders to discuss business strategies or connecting with potential customers and suppliers.
Another exciting aspect of Valve World Asia is the opportunity to explore new products and services that are showcased at the exhibition hall. Here attendees can get hands-on experience with cutting-edge technologies while learning how they apply them within their respective industries.
With all these valuable experiences available at Valve World Asia this year, it's no surprise that thousands of people from around the world attend every year. If you're an industry professional looking to expand your knowledge on valves or seek out new business opportunities then don't miss out on this fantastic event!
How to Register for Valve World Asia
Registering for Valve World Asia is a quick and easy process that can be completed online. To begin, simply visit the official Valve World Asia website and click on the "Register" button located at the top of the homepage.
Next, you will need to choose your registration type. There are several options available including visitor, conference delegate or exhibitor. Each option has its own set of benefits and costs associated with it.
After selecting your registration type, you will need to provide some basic personal information such as your name, company name, email address and phone number. You may also be asked to provide additional details depending on your chosen registration type.
Once all required fields have been filled out, you can review your order before making payment via credit card or bank transfer. After completing payment, you will receive a confirmation email with further instructions on what to do next in preparation for attending Valve World Asia.
Remember that early bird discounts are usually offered for those who register well in advance of the event date, so it's best to sign up as soon as possible if interested in attending this exciting industry event!
Conclusion
Valve World Asia is the ultimate destination for industry professionals looking to gain insight into the latest developments in valve technology. From different types of valves to innovative solutions for complex industrial challenges, Valve World Asia is a haven of knowledge and expertise.
By attending this event, you'll have access to leading experts in the field and an opportunity to network with peers from around the world. You'll learn about new technologies that are shaping the future of valve design and manufacturing, and discover ways to improve your own operations.
So if you're searching for a dynamic platform where you can gather valuable insights on current trends, meet top players in your industry, get inspired by cutting-edge innovations – all while having fun – then Valve World Asia should be at the top of your list! Don't miss out on this chance - register now!